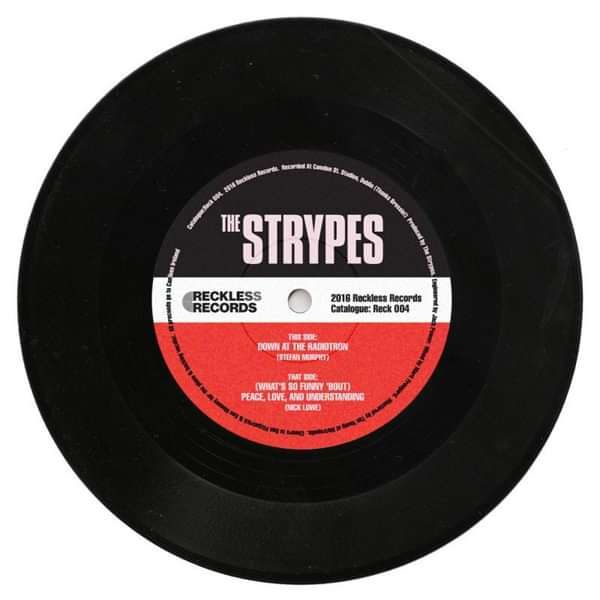 'Down At The Radiotron / Peace, Love, and Understanding' limited edition 7" single
A limited edition of this 500 vinyl-only double-A-side single is due for release to help raise money for the charity CanTeen Ireland.
CanTeen Ireland is a nationwide support group for young people between the ages of 12 and 25 years who have or have had cancer - the only support group in Ireland specifically for young people with cancer. Its aims are to support, empower and develop young people with cancer by providing an opportunity for young people who have been affected with cancer to meet up in a relaxed and informal setting.
Recorded at the brand spanking new Camden Studios in Dublin last month, the double-A-side features versions of Nick Lowe's '(What's So Funny 'Bout) Peace, Love, and Understanding' and Stefan Murphy's 'Down at the Radiotron'.
All profits from the sale of these single will be donated to CanTeen. In addition, 100 of these copies will be signed by all 4 band members, and will include an extra £10 donation to CanTeen.
Due to OVERWHELMING DEMAND we are signing 100 MORE copies to help raise even more money...
Once they're gone, they're gone, so hurry and get your copy now, and help out a great cause!